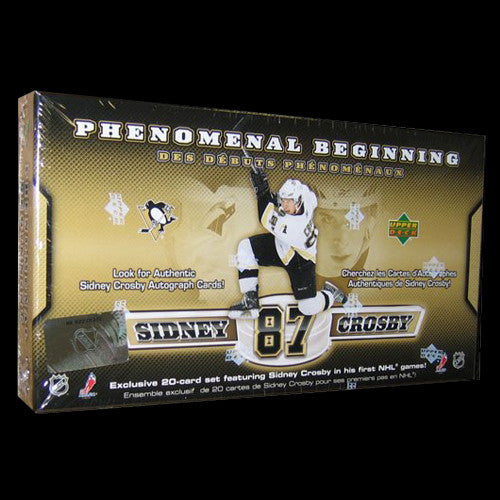 Sidney Crosby Phenomenal Beginnings Sealed Set
---
SIDNEY CROSBY Phenomenal Beginnings complete sealed set. 
Upper Deck's tribute to Sidney Crosby of the Pittsburgh Penguins, commemorating his first NHL season. This complete set contains 20 cards of photos from eventful moments of his NHL rookie season including first game, first goal, first pick in draft. This set contains 20 mint cards in plastic sealed package.
Also look for autographed cards in these sealed boxes.
---
Share this Product